R4
REPAIR EMULSION HIGH-ABSORPTION STRENGTHENER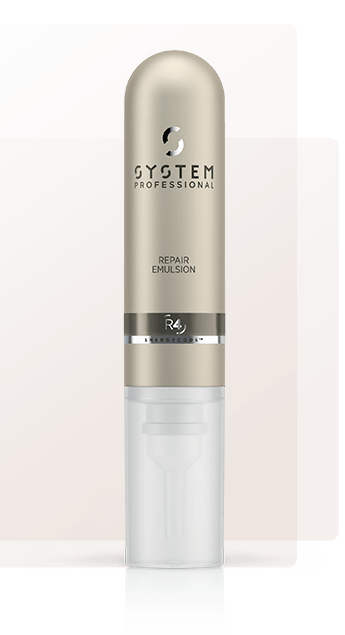 R4
REPAIR EMULSION HIGH-ABSORPTION STRENGTHENER
RESULT
Nourishment and easier combing deep.
TARGET GROUP
In-salon treatment for damaged and weak hair.
PRODUCT
Deep nourishment and protection with a high care profile. The high-absorbent mousse matrix, with amino acids and hydrolized keratin, reconstructs the hair, plus repairs cuticle and cortex damages. The lightweight formula is suitable for even finer hair textures and improves combability to prevent further damage.
APPLICATION
Shampoo the hair. Shake tube well, hold the dispenser downwards and apply in 5 sections directly onto towel dried hair. Massage into the hair until completely absorbed. Leave for 5 – 10 minutes. Emulsify and rinse throroughly. The effect can be intensified with the Climazon or HairSpa. When combining with infusions: 1. Apply the infusion onto the hair, comb through. 2 Apply the emulsion as usual. Continue as usual.


Available sizes: 50ml