OUR SCIENTISTS HAVE UNLOCKED THE SECRET OF IDEAL HAIR. NO TWO PEOPLE HAVE THE SAME HAIR; YOUR HAIR IS AS UNIQUE AS YOUR FINGERPRINT. GET YOUR PERSONALISED HAIR ENERGYCODETM MAPPING FOR A TRULY EFFECTIVE CARE SYSTEM TAILORED TO YOUR INDIVIDUAL HAIR AND SCALP NEEDS. TRANSFORM YOUR HAIR TODAY.
FIND A SALON
Visit a salon and get your EnergyCodeTM Mapping
with a care specialist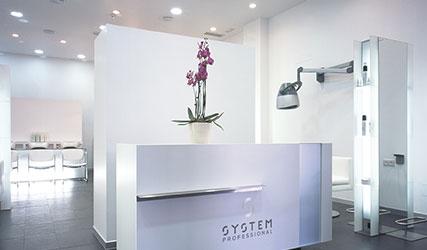 ALREADY HAVE
YOUR CODE?
Enter your EnergyCodeTM
to get personalized information
ENERGYCODETM
SCIENCE
Discover the science
behind the EnergyCodeTM innovation
Find a salon to get your energycodeTM